School of Geometric Patterns in Islamic Art (Basic-Intermediate Level)
Decagonal Patterns in Islamic Art (Basic - Intermediate Level)
In this workshop we will focus on geometric patterns in Islamic art at the basic level, where various pattern design techniques will be introduced learning to construct decagonal pattern design.
This is one of the possible versions of a starting course on geometric patterns in Islamic art for complete beginners. The course introduces basic terms and techniques for geometric pattern design using decagonal approach. The course will cover the following topics:
1.Histsprical introduction to geometric pattern design in Islamic art with various techniques of approach to pattern design, and origins of 'gereh' patterns;
2. The rules of 'gereh' pattern design and the concept of first line;
3. The proportions of geometric patterns (only decagonal type);
4. Basic styles of decagonal patterns and patterns on decagonal grids;
5. Selected Central Asian, Seljuk and Ottoman examples from the Topkapi Scroll and Kündekari art in Turkey;
6. Simple inflation procedure for patterns with the 'duck feet' motif.
It is expected that each participant will take part in a small exhibition of decagonal patterns. The exhibition might be organized at the end of the last day of the course.
Tools and materials – usually IDC provides all drawing tools and materials for the registered course participants. However you may feel more comfortable if you decide to use your favorite drawing tools and paper. Thus consider bringing with you your own drawing set (A2 or larger), your favorite tools and selection of good quality A2 papers.
Workshop schedule:
18 - 22 March, 2019 from 09:30 - 16:00 daily.
Participants: architects, mathematics teachers and students, artists.
Course language: English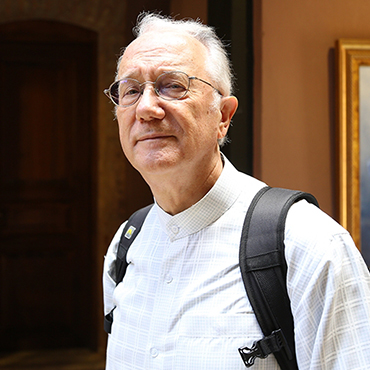 Miroslaw Majewski
Polonya doğumludur. Matematik eğitimi almıştır. Klasik olmayan geometride yüksek lisans ve doktorasını yaptı. Bir kaç üniversitede matematik ve bilgisayar bilimleri profesörü olarak çalıştı. - PNG Teknoloji Üniversitesi, Makau Inter-Üniversitesi (şimdi Aziz Joseph Üniversitesi), Birleşik Arap Emirlikleri Zayed Üniversitesi, New York Teknoloji Enstitüsü ve Kuzey Afrika Amerikan Üniversitesi. Bilgisayar grafikleri; eğitimde bilgisayar uygulamaları; sanat ve mimari geometrisi üzerine birçok çalışması vardır. İslam Sanatında Geometri ve Ortaçağ İslami Matematik Tarihi ile ilgili çalışmaları bulunmaktadır.'İstanbul'da İslami Geometrik Süslemeler' kitabı İstanbul'daki birçok İslami süslemede bulunan geometrik yapıyı detaylı olarak göstermektedir. 'Geometri ve Sanat Üzerine Çizimler' ismi ile çıkarttığı yeni kitap serisi antik - modern mimaride ve mimari dekorasyonda bulunan geometrik uygulamalara sistematik bir bakış niteliğindedir.