Online Tazhip Workshop with Şeyma Çınar
In the first 3 months of the 1st year, we will process Leaf and Flower drawings. On 3rd-6th months we will do Tahrir Contouring work with ink and brush in the following months, then we will switch to painting/colouring works and then we will start work on the styles of Classical Tazhib and Şikaf. During 6th-9th months, we will continue with the design work. We will construct designs based on Şemse forms and will diversify them further. We will work on flower designs in asymmetrical umbrella 1/2, 1/4 and round umbrellas, and we will continue design lessons with Rumi style drawings. We will complete the design studies of Rumi style in plain Rumi styled closed forms and Şemse forms. We will finish our 9-month training by ending our lessons with Murakka making and central text piece gluing.
We will continue the 2nd year courses with the students who have completed the 1st year. In the first 3 months of the 2nd year, we will work on Zencerek and Şikaf styled designs around the calligraphy. We will then continue with painting exercises and Flower tarama lessons. During the 3rd-6th lessons In the following months, we will cover the interlaced Rumi and Cloud drawings, and we will process videos on design and painting works applied in classical Tazhip. During the 6th-9th months, we will be finishing our education with lessons in which there are design and painting stages around central calligraphy using Hurde Rumi drawings and paintings.
In online lessons, we will be using the pre-recorded video lessons we have prepared in advance. We will be asking our students attending online classes to watch the video lessons shared with them as weekly lessons and send photos of their work and homework in the WhatsApp group chat for the evaluation of it during live online class. We will continue our lessons with new homework assignments and video recordings every week.
Workshop Schedule
1st Level:
05 October - 21 December 2022 (ended)
28 December 2022 - 15 March 2023
Wednesdays 16.30 - 18.30
Duration: 12 weeks
2nd Level:
05 October - 21 December 2022 (ended)
28 December 2022 - 15 March 2023
Wednesdays 14.00 - 16.00
Duration: 12 weeks
Our workshop will be conducted in Turkish, and translation into English will be provided.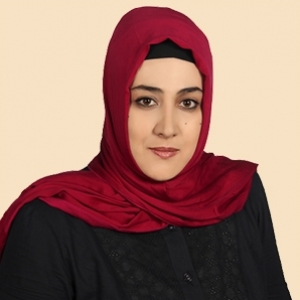 Şeyma Çınar
1976 yılında İstanbul'da doğdu. Tezhip eğitimine 1998-2003 yıllarında Sema Nakışhanesi'nde Semih İrteş, Mamure Öz' den ders alarak başladı. 2001 yılında Kültür Bakanlığından Türk süsleme sanatları Tezhip dersleri alarak mezun oldu. 2004 yılında Türk İslam sanatları kütüphanesinde Orhan Dağlı' dan çiçek ressamlığı ve minyatür dersleri aldı. 2005 yılında kendi atölyesinde Tezhip dersleri vermeye başladı. 2009 yılında İstanbul Tasarım Merkezi'nde Reza Hemmatirad' dan minyatür tasarım dersleri almaya başlayan sanatçı 2010 yılında kültür ve turizm bakanlığının somut olmayan kültürel miras taşıyıcılıgı ile geleneksel Türk el sanatları onayı ve sanatçı tanıtım kartını aldı. 2011 yılında Sankad(sanatçı kadınlar platformu) nun kuruluşunda bulunan sanatçı; platformun yönetim kurulu üyeliğinin yanı sıra genel sekreterlik görevini sürdürmektedir. 2004 yılında başladığı sergi ve proje koordinatörlüğü kapsamında 2012 yılında Sankad için üç sergi projesinin organizasyon ve koordinatörlüğünü üstlenmiştir. 2014 yılında Üsküdar Gençlik Merkezi'nde tezhip dersleri vermeye başlamıştır. Sanatçının eserleri otuz karma sergide yer almıştır. Ayrıca eserleri bir çok dergi ve kitapta basılan sanatçının illüstrasyon, ahşap üzerine tezhip, edirnekari, çini, porselen tasarımları vardır. Özel ve resmi kurum koleksiyonlarında eserleri bulunan sanatçı; halen İstanbul Tasarım Merkezi'nde ve kendi atölyesinde tezhip dersleri vermeye devam etmektedir.